With the wide variety of veggies, herbs, greens, and microgreens you can grow in your Rise Garden, you can serve a veggie board sourced from your indoor garden all year long. Plus, we've whipped up a quick herby dip to go with your veggies!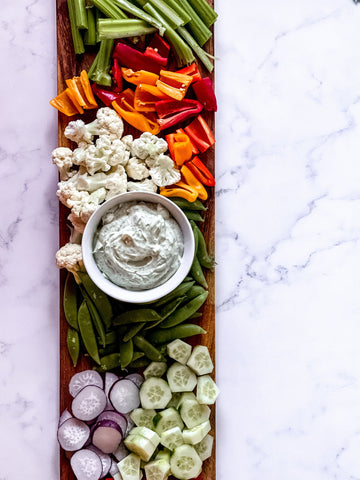 The Rise Gardens Veggie Board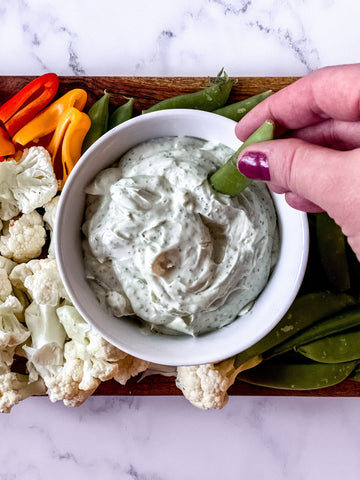 Ingredients for the Dip 
8 oz cream cheese, softened 

1/2 cup mayonnaise

1/3 cup sour cream

6 red bunching onions, finely chopped

2 tbsp fresh dill, finely chopped

4 tbsp fresh parsley, finely chopped 

1/2 tsp kosher salt

1/4 tsp pepper
Ingredients for Platter
Cherry Tomatoes

Cucumbers, sliced

Snap Peas

Radishes, sliced

Snackable peppers (red or orange), halved or sliced 

Cauliflower florets

Celery
Directions
Place all of the ingredients for the dip in a food processor or blender. Blend until creamy and smooth. Taste and add additional salt and pepper, if needed. 
On your platter, add a bowl of the herby veggie dip to the middle and add in each of the veggies around it. Try to balance the colors to make it more Instagram/photo friendly. 
Serve immediately.