1 yr warranty

|

Ships in 1-2 business days

|

90 day retrn
Personal Rise Garden
Grow up to 12 plants with our award-winning Personal Rise Garden. Keep fresh flavors and better nutrition within arm's reach, all year long, when you grow your favorite fruits, veggies, herbs, and microgreens in the comfort of your own home. Every Rise Garden includes everything you need to become the source of your own freshly-picked ingredients in less than 30 days.
(8) Starter Plant Variety Pack
(1) 8-Pod Tray
(8) Net Cups
(1) Nursery
PH Balance, Thrive, & Sprout

General Dimensions:
Height: 16 inches
Length: 11 inches
Width: 18 inches
Weight: 10 lbs

Box Dimensions:
Height: 21 inches
Length: 19 inches
Width: 10 inches

Features:
+ A cloud colorway perfect for the kitchen countertop that adds a beautiful accent piece to any home
+ Solid wood frame
+ Diswash safe food grade plastic that makes it easy to clean after every growing season
+ An 8 pod tray that's expandable up to 12 making it easy to grow all the herbs, lettuces, roots, fruits, and flowers you need
+ Robust circular water system insuring your plants get nutrients when they need it
+ Easy to use companion app that guides you through growing from plant to harvest

Shipping:
With our Rise Garden membership, we offer free shipping to your door for any order over $30. Tracking information will be sent to you as soon as your order leaves our warehouse.

We deliver to the 48 contiguous states, D.C., and Canada. For additional details please visit our Terms & Conditions page.

Return Policy:
We take great pride in the quality of our goods. If for any reason you are not satisfied with your purchase, you may return the item(s) within 90 days of receiving the order for a full refund less the cost of return shipping. All items must be unused and in their original condition and must be shipped back in its original box and packaging.

Please note that we cannot accept returns on items damaged through normal wear and tear.
In the event that an item arrives defective or damaged, please let us know immediately upon receipt and we will make it right.

If you purchase a membership with your garden the membership can only be returned if you return the garden. We will be unable to return your membership after you have purchased it for any other reason.

For further assistance please Contact support
A Truly Smart Garden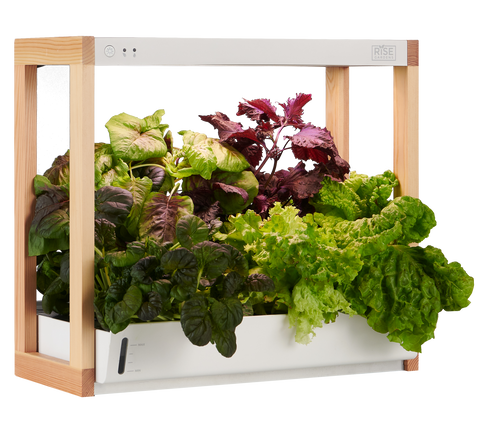 Why People Love Rise Gardens

Best Compact Indoor Garden

Best in-home gardening kits
Nguyen P.
Samantha E.

Melissa T.

Watch how you can turn Alexa into your gardening assistant.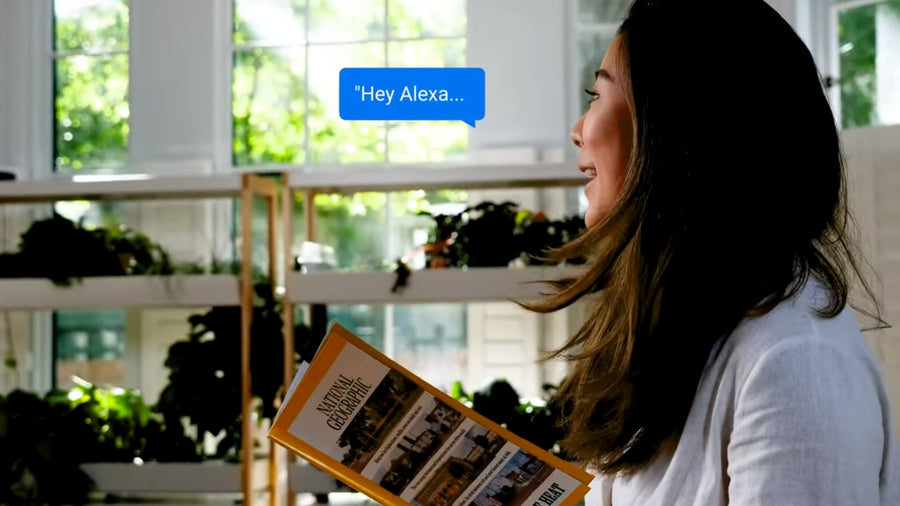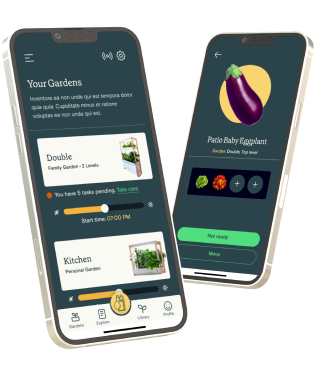 The Rise Gardens App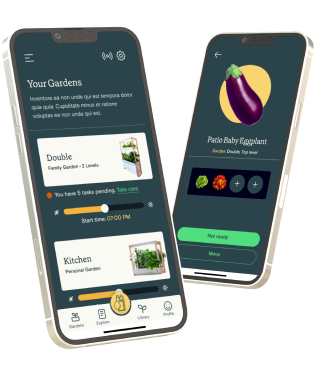 Our smart app will guide so you know when and how much nutrients to add. Ph balance and Thrive will be added weekly. Blossom and sprout will only be used for fruited veggies

Personal garden does not alow new levels, however you can expand your capacity by adding a 8 or 12 pod tray lid

Personal garden does not alow new levels, however you can expand your capacity by adding a 8 or 12 pod tray lid

No matter your expertise level, or what you're looking to grow. We have an indoor garden that is perfect for you! Now you can grow your favorite herbs and veggies year round!

You get 8 Seed Pods for free: 1 x Salad Mix 4 pack: Bronze Arrowhead Lettuce, Parris Island Cos Lettuce, Astro Arugula, Red-Streaked Mizuna Mustard & 1 x Herb Mix 4 pack: Super Sweet Genovese Basil, Common Sage, Forest Green Parsley, Santo Cilantro. *Seed pods variety may vary. Subject to availability. May change without notice