Affirm financing now available!
Start gardening now while making payments with Affirm.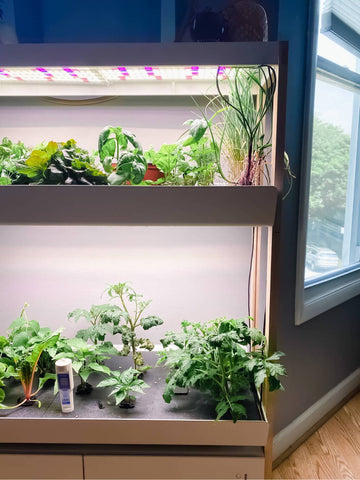 Buy Now, Pay Later
When you finance your smart garden with Rise Gardens and Affirm, you are able to start gardening right away without any hidden fees or interest.
The process is quick and easy too. Pick the smart garden that fits your needs, household, and budget. Then, select the Affirm financing option at checkout. Once approved, you will make monthly payments until the garden is paid off. You'll receive the garden as soon as it's ready to ship all while making payments that fit your budget and lifestyle.
See our full line of smart gardens now. And, be sure to include any additional plant pods you want so you have everything you need to start growing immediately.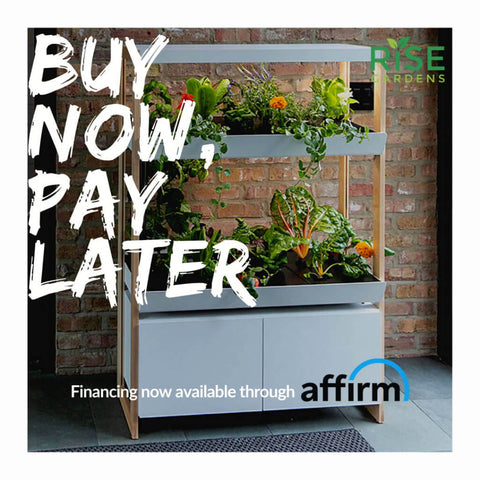 How Affirm Works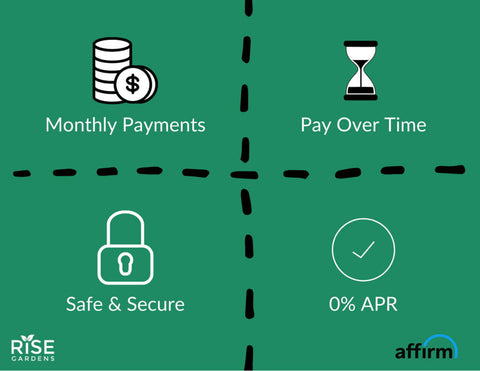 When you finance your smart garden with Rise Gardens + Affirm, there's no hidden fees or deferred interest. Monthly payments ensure that your purchase fits in your monthly budget. In some cases a down payment may be required. See www.affirm.com/faqs for details.
Written by Jamie Crain
Jamie is a member of the communications team.